Center Drive Mud Scraper
Brand Xuridong
Product origin China
Delivery time 15 days
Supply capacity 100 units
This Center Drive Mud Scraper is suitable for the mud discharge from cross type or vertical type sediment pool without central pole. This machine has fixed platform cross the pool,when working,all weight can be on the center of the working bridge.
Center Drive Mud Scraper
Function
---
Center Drive Mud Scraper is central driving, ensures large drive torque and energy saving. Upper water inlet pipe and steady flow tank for water distribution together with central discharge and peripheral drainage ensures even water flow. Over-load protective device can be connected with computer.
It is widely used for scraping and discharging sludge in round primary sedimentation tank, secondary sedimentation tank and concentrated tank, working diameter ranges from 8m to 20m. Center drive mud scraper is specially designed for these applications.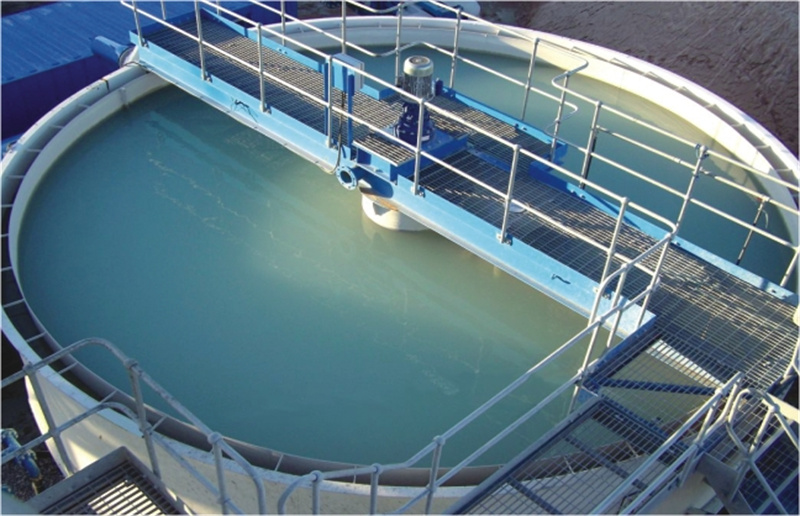 Application:
---
(1) Center Drive Mud Scraper can be used for sludge tank in the waste water treatment system.
(2) Center Drive Mud Scraper can be used in sedimentation tank to remove sludge.
(3) Center Drive Mud Scraper can be used in municipal waste water treatment plant.
(4) Central Drive Clarifier can be used in big capacity of waste water treatment for many fields.
Feature & benefit
---
(1) Central Drive Clarifier is easy for maintenance,low cost consumption;
(2) Drive reducer: cycloidal reducer, compact structure;
(3) For the electric components, we will use outdoor type, safe and reliable, stochastic control and remote control;
(4) We can make the unit according to client's requirement. Wetted parts can be stainless steel.
Technical specification
---
Model

Pond diameter (mm)

Pond depth

(m)

Power

(kw)

Rotational speed (m/min)

XZX3

3

3

0.37

1-2

XZX4

4

3.5

0.75

1-2

XZX5

5

4

0.75

1-2

XZX6

6

4

0.75

1-2

XZX8

8

4.5

0.75

1-2

XZX10

10

4.5

1.5

1-2

XZX12

12

5

1.5

1-2

XZX14

14

5

1.5

2-3
Services
---
Offering comprehensive technical and business consultation services;

Proposing the most suitable scheme and equipment for our clients;
Designing and fabricating targeted products according to the special requirements of clients;