Xuridong machinery has granted the SGS certificate
04-01-2022
In order to better reveal the company operating conditions, three-dimensional display the company's overall strength, we applied in 12 2021, alibaba has carried on the field to our company certification, audit content including the company factory building situation, products, production equipment, research and development ability, production capacity, quality control, and foreign trade ability, testing personnel has carried on the strict and detailed audit, And also took the relevant video. After review and evaluation, all the indicators of our company are in line with relevant standards, and we are granted SGS certification.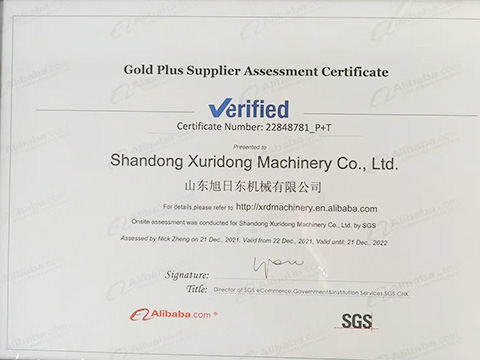 "GOLD PLUS SUPPLIER" is a publicity and sales platform established by Alibaba to establish a trustworthy overseas sales channel. The enterprise must obtain this treatment through the authority of the third party attestation organization audit attestation. SGS international recognized shandong Xuridong Machinery Co., Ltd. for its production capacity, foreign trade capacity, quality management capacity and independent product development and production after comprehensive evaluation on the spot, and awarded jinpincheng Enterprise certification.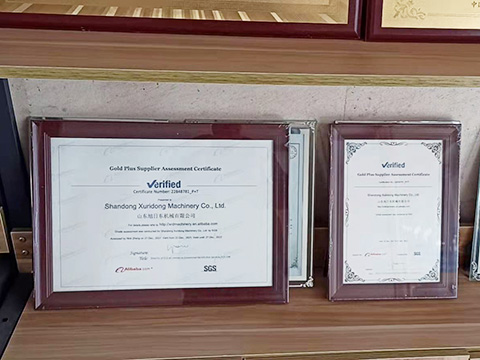 This successfully passed the certification of GOLD PLUS SUPPLIER, which more effectively guaranteed and promoted our company's internal and foreign trade capacity. Shandong Xuridong Machinery Co., Ltd. will take this as an opportunity to improve product quality and company strength with greater enthusiasm and efforts to achieve higher strategic goals.